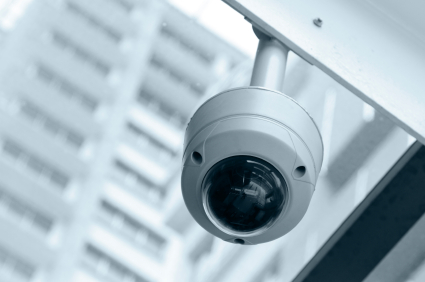 One of the topics that is quickly raised when we bring up the digital inclusion challenges is privacy, or the new lack of privacy. My generation, X, grew up in an almost offline world. In Brazil phones were limited and extremely expensive, we had stores that rented them for a high monthly fee, and a line could easily cost you 3,000 to 4,000 dollars. Pictures had to be developed and used to cost a lot, camcorders started in the 80s and here cost little fortunes. In other words, you used to rely on TV/Radio or direct communications to see what was happening in the world around you. Privacy was something concrete and considered an eternal right.
But nothing lasts forever. Technology came, and in a scary way brought the communication revolution. The 90s were the beginning of the mobile telephony. I remember that back in 1994 I ordered my first mobile phone. The letter telling me that I had my line took 18 (eighteen, really) months to arrive. My first phone was a Motorola PT550, a monster by today's references. But it was a big change, I could be found everywhere and anytime. My girlfriend (now my wife) loved this idea. If you can't imagine life without a mobile, a quick explanation will help. Back then, I would arrive from early college parties at 10:00pm and would start to dial to all my friends to see what was the destination that night. Most of the times they would be gone, and I would drive to our usual places and try to find them, but they were never there (São Paulo is a vast city with dozens of possible destinations by that time). Fun nights going out alone, but it was how it was done.
In the first decade of this millennium, we saw the original nonprofessional digital cameras. Expensive, bad quality (VGA anyone?), using floppy disks. Analog cameras, like the 8MM that I had, were slowly replaced by digital camcorders, but what actually changed everything was the dawn of the camera phones. Suddenly, you had digital devices everywhere capturing pictures and moments of life everywhere. First pillar of privacy crumbled. But we still had hope, things were almost offline, it took some time to unload the material and send it to other people.
Next pillar crumbled when the Internet exploded in the last years of the decade and brought with it social media, blogs and twitters. What started with the kids spread like fire to the parents and grandparents and now we are comfortable sharing our lives online. Orkut was the first big hit in Brazil, now it is Facebook. Twitter, foursquare, Pinterest, sharing is the new reference. And we cannot complain or forget, everything that is posted online is there for good, it will not be erased.
I had to change my habits and my view of privacy, and honestly, I am not quite comfortable with this openness. But, as there is nothing that I can do to change this, I am living knowing that I do not have my privacy anymore. I have to consider twice what I do online, and I don't post online 2/3 of the posts that I would like to.
The new users of the Internet, the ones that come through the digital inclusion, are not fully aware of these challenges. It should be part of the digital inclusion programs to educate them in the risks online, but that is a matter to another post.
What do you think? Do you believe that you can regain part of your privacy?
Cheers,
Caetano Notari